October 17, 2019 / 7 min read
BIBA is a homegrown brand founded by Mrs. Meena Bindra from her house in Bombay with a partly sum of eight thousand, way back in 1988. BIBA has had quite a journey and is now one of the most widely kn...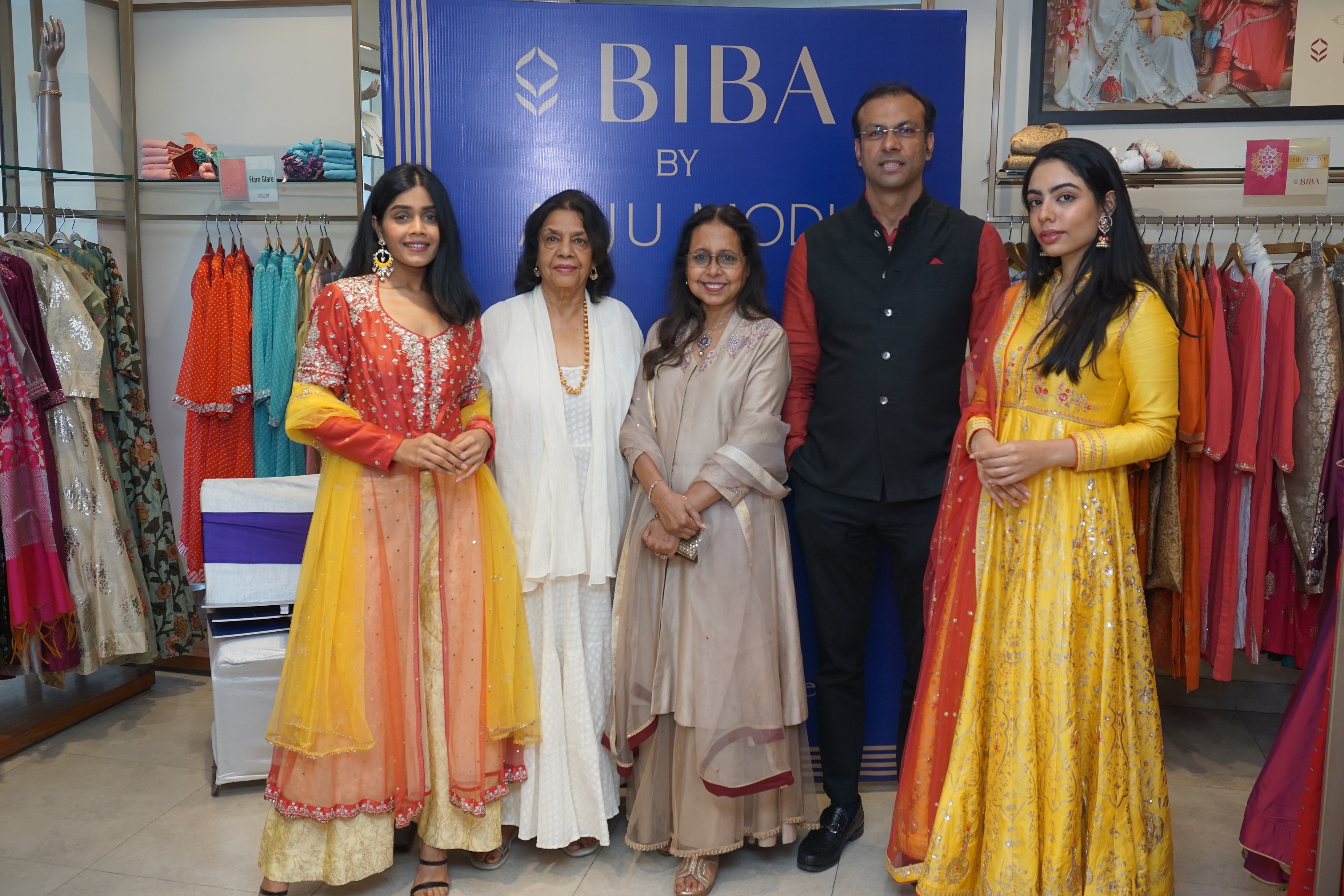 BIBA is a homegrown brand founded by Mrs. Meena Bindra from her house in Bombay with a partly sum of eight thousand, way back in 1988. BIBA has had quite a journey and is now one of the most widely known ethnic wear brands in India. Recently BIBA collaborated with the celebrated designer Ms. Anju Modi to launch a new line of festive wear apparel. Talking about his collaboration with Anju Modi, Mr. Siddharth Bindra, BIBA said, "There could not have been any other choice than her.  She has practically dominated the ever evolving fashion industry for 20-25 years. The roots of her consistency can be credited to her creativity. Most trends in India come from Bollywood and she is extremely recognized in the fraternity for movies like Raam Leela. I personally feel she has the best aesthetic in the industry.We're absolutely excited about the collaboration and really look forward to our range together." Anju Modi on the lauch of their collection, "I started my journey 25 years back with a passion of knowing about the culture, understanding the heritage of our country, handloom and all the crafts. It became my mantra for my designs. My vision is to increase my reach to a very larger audience as fashion is a term nowadays which is very much inclusive in one's lifestyle. My partnership with BIBA is a perfect match in terms of everything, our aesthetics match perfectly well; they extended their branding support to me, which is a weak point for any designer." In conversation with Mr. Siddharth Bindra, Mrs. Meena Bindra and Ms. Anju Modi wherein they talk about their collaboration, journey, future plans and more.
How do you feel your design aesthetics intertwine?
Siddharth Bindra says, "When collaborating with a designer it is well understood that her aesthetic rules. We go out for designers who fit with the design aesthetic of BIBA. Manish Arora was not exactly the design aesthetic of BIBA. In our case we've been lucky that the sensibility also matches. Anju Modi has the best design aesthetic in the industry."
What inspired you to start an ethnic wear brand?
"When I started in 1988 there was no fashion industry or internet. I was a housewife, never having taken a job before; I wanted to do something for the family. For me it was the easiest as it did not require much capital. It was quite an interesting journey; I saw the unfolding of fashion industry. People down south who are considered to be quite orthodox started accepting Salwaar Kameez.", Meena Bindra
Is there any other collaboration in pipeline?
Siddharth Bindra states, "Not at the moment but we had collaborated with Disney for a line of products for women and kids ranging from 1500 to 3000."
What was the inspiration behind this line?
"I always start with a narrative and develop a storyline. This time the theme was an enchanted jungle. At any wedding, the guests go for an evening party wherein they see so many plants as a part of the décor, there's very dim lighting which gives out the theme. My vision sort of automatically started to manifest itself with the collection. I took the motif of Tree of Life, Peacocks, Parrots and such." "The collab was my vision for quite some time. It has been around 3-4 years since we started putting our ideas together, starting understanding each other's ideologies and everything. Until finally it ripened up to a point where we could take it further. It was not an overnight kind of a thought; it was very much a confidence and understanding of the brands of each other. BIBA is following a kind of traditional vocabulary for quite some time which was in my thought process as well. It flowed nicely and easily. The idea was to reach a larger audience." Says Anju Modi
Talking about the downturn in the economy, have you witnessed any dips in the sales?
"The first half of the year did see a little bit of stress in the consumer sentiment, but last one month, the festive season has started off very well for us. In Calcutta the pooja season is coming to an end and we'll be closing it with over 20% growth. I feel very positively towards this festive season, typically if the festive market starts off good in the east it typically behaves.", Siddharth Bindra
What are your expansion plans?
Siddharth Bindra,"We'll be in for about 40-50 new stores, 15 for BIBA and rest for Rangriti and as far as the collection is concerned, the idea is that the partnership lasts for a longer time. At the moment this is a formal collection. If the reach grows and the collection grows then by summer we'll have a casual collection. We are aiming for 500 stores in the country in next 4-5 years."