September 20, 2014 / 5 min read
In a candid conversation with License India, Uday Mathur, Managing Director,Euro Book...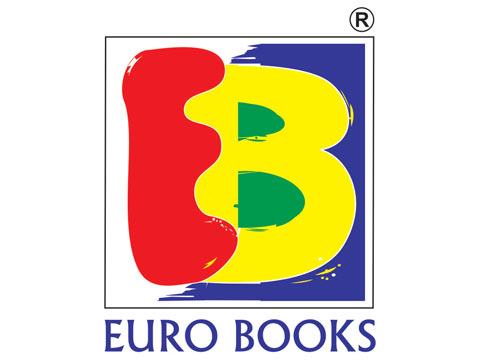 In a candid conversation with License India, Uday Mathur, Managing Director, Euro Books talks about the slowly and steadily growing licensing industry in India. In words of Mathur, however Piracy and plagiarism is a concern, but growing penetration of multimedia ensures that licensing has a bright future in here.    
What role does licensing play in the marketing and promotional strategies of a company? Popular characters are often used by FMCG brands for tactical promotions.
How do you perceive the future of the Indian licensing industry?
Licensing has a bright future in India. However, there should be an expectation match between that of the licensor and the licensee. It is important for the licensee to be successful and for the licensor to support him.
How will the concept of publication licensing work in India? How big (market share) is the current publication licensing industry in India and what is the current growth rate?
With the spread of TV reach and multiple channel options, the Indian audience is exposed to several characters and properties. This lends itself to growth in the publishing licence industry. The largest category is the one related to kids.
What is a licensing program? What are the steps involved in taking up a licence by the licensee and offering of a license by the licensor?
A licensing arrangement should be looked upon as a long term business relationship. It is important for both parties to be comfortable working with each other. The licensee should have the conviction in the property he is investing in and should be able to leverage his business competencies to be able to build a successful business model.
What is your feedback on the first ever brand licensing conference.
The event created a platform for the business owners and professionals from the licensing community. It is a good beginning and will hopefully grow bigger every year.
What challenges, do you think, is the Indian licensing industry facing at present and what measures do you suggest to overcome them?
One of the major challenges impacting licensing in India is the problem of piracy or parallel imports and the inadequate legal system to protect the licensor and the licensee.
Elaborate on the origin, growth and success of publication licensing across the globe.
Character-based publishing licensing commenced more than 60 years ago. Earlier, most popular characters originated from the print media like Mickey Mouse, Noddy, Garfield, etc. Lately, many characters have originated from other media like movies, TV, toys, gaming, etc. and have lent themselves to books.
Which are the various industries where licensing is followed internationally and in India?
The most popular categories being licensed are related to children's products publishing, apparels, home furnishings, school bags, stationery, toys and games, etc.
Tell us about the inception of EuroBooks. Which are the international books that have been brought by EuroBooks and which are expected in the near future?
EuroBooks is a publishing licensee of Disney, Mattel, BBC, Nickelodeon and many other licensors. It has launched titles based on characters from Disney universe, Barbie, Noddy, Dora, Postman Pat, Sponge bob, Blue's Clues and Garfield among many others.