January 22, 2021 / 7 min read
The 4th Edition of LABELS will bring together entrepreneurs, enterprises, business seekers, retailers and the entire business fraternity especially the budding licensing fraternity, on a single platform on 24th & 25th February, 2021.
Tanya Krishna
Assistant Editor
Brand licensing is one of the most widely used and resource-effective ways to extend a brand, grow its reach, impact and also revenues quickly and profitably. However, finding the right licensing partner, profitable licensing agreement and understanding the nitty-gritties of licensing is not as easy as one might think. A license agreement gone wrong can also adversely impact the brand image among its customer base. When one licenses a brand, they basically rent their legally protected brand identity to another business who in turn gets the right to manufacture and sell products carrying the licensor's name.
Brand licensing has enabled the process of creating a connection between the world's most influential entertainment, character, art and corporate brand owners and agents with consumer goods manufacturers, licensees and retail companies. And to facilitate and help these associations and collaborations, License India, which is the licensing subsidiary of Franchise India Holdings Ltd (FIHL), has announced the fourth edition of LABELS, to be held on 24th and 25th February, 2021.
The two day virtual show will host a number of manufacturers and licensees exhibiting their businesses and brands to 2500+ new trade partners, awards recognising biggest brand licensing firms and conferences that will bring over 30 speakers and delegates for two days of knowledge sharing on brand licensing and private labels across India, as also networking. The attendees at LABELS 2021, comprising of entrepreneurs, enterprises, business seekers, retailers and the entire business fraternity especially the budding licensing fraternity, will explore the largest, most diverse collection of assets available for licensing across Asia and will facilitate trend spotting, partnership building and securing brand rights for products. The global benchmark of excellence for brand licensing across categories like animation, brands, entertainment, lifestyle and sports, License India's LABELS 2021 is set to become the most coveted platform in licensing.
The Indian brand licensing industry is gathering momentum currently and while it is practiced by a certain segment only, it is extremely vital to induce the model to the larger and growing SME sector across industries. Furthermore, with a massive boom in organized retail and e-retail segment, brand licensing has become the obvious strategy to adopt in the game of survival, across various sectors. This exclusive platform would be a big opportunity for any brand licensor to connect with the retail and manufacturing fraternity at grass-root level, and drive bigger business avenues in India. And to ramp up possibilities, the virtual event is expecting  visitors from all sections of manufacturing, retail, entertainment and all other relevant individuals and the business owners eager to do business with the licensors, to be part of this Expo.
LABELS 2021 is not only offering a safe platform enabling possible associations and  networking but is also hosting a slew of conferences and panel discussions throughout the 2-days event to help new entrants in the segment. Curated and tabulated by panel of experts, the discussions and presentations will be around topics like, brands fighting the current pandemic, survival strategies during the current times, basics of licensing, prerequisites of entering into a licensing agreement, rise of electronic brand licensing in India, licensing in food industry, and everything else licensing. Industry experts comprising of Soumava Naskar, Managing Director, Hummel India; Roger Berman, President, ZenWorks Co., Ltd.; Richard Pink, Managing Director, Pink Key Licensing; Siddharth Chury, Associate Vice President- Global Partnerships, NBA India; Tony Zhu, Founder, Vipo Global Limited; and celebrities like Tapsee Panuu, Urvashi Rautela, Sunny Leone, Harman Baweja, were few of the coveted speakers at previous editions of LABELS. Few of the exhibiting companies from the previous editions include Green Gold Animation Pvt Ltd, Yale, Champions League, emoji, Acer, Madame, Pepsi, Kazo, among many others.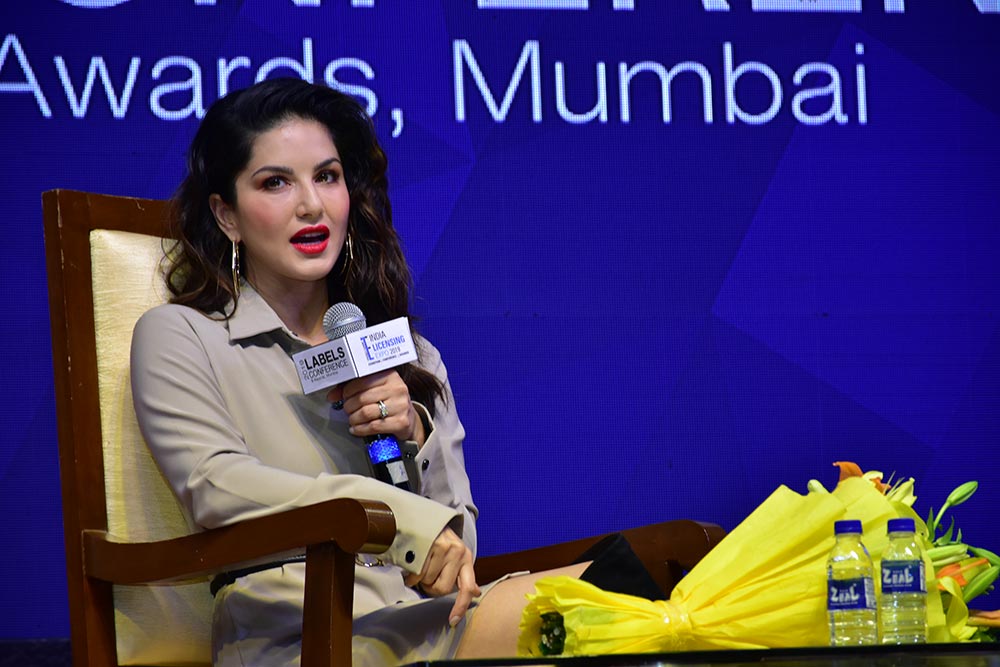 LABELS has received an overwhelming response during its first three editions held in 2017, 2018 and 2019 with presence of 100+ speakers, 75+ awards categories, 1000+ brands, 1200+ award nominations and 1000+ attendees collectively.